Response to good drainage
These two pictures were taken within minutes of each other on the same property with an obvious difference. The crop on the right when harvested
was officially Australia's first crop of wheat over the 10 ton per hectare mark way back in 1984 as reported in the National Farmer magazine.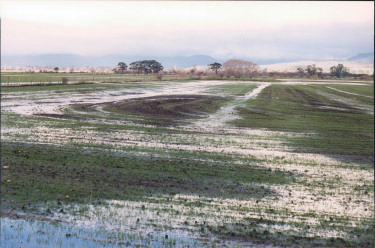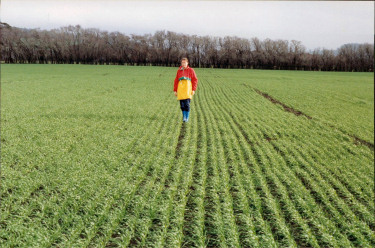 Tas Land Drainage has been in the industry for 35 years and has knowledge on most soils in Tasmania and how they behave under different
management. We have vast experience draining soils in different conditions for different purposes ranging from the MCG to the Port Arthur Historic
site and hundreds of farms in between. With the recent installation of irrigation schemes and centre pivot irrigators we are now seeing vast areas
starting to suffer from salinity. We have been working with farmers on solutions for the past 10 years and it can be controlled, but the earlier you
stop it spreading the cheaper and better the results.
We are now using the latest in GPS guidance and level technology giving our customers complete mapping of all drainage and the ability to overlay
maps for good farm management planning.
Problems of the soil are often complex and a more detailed examination of the situation will be the next step. Tas Land Drainage (TLD) has staff
that can inspect your problems and make suggestions on the solutions free of charge
.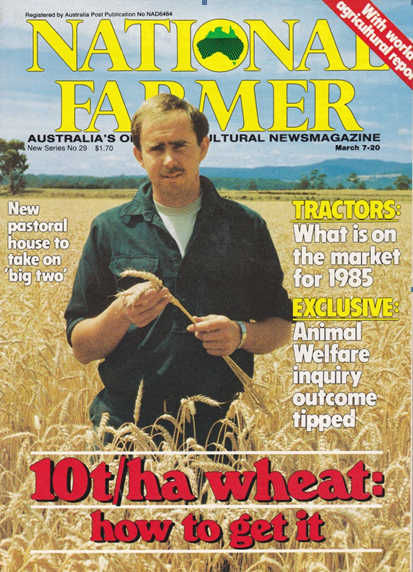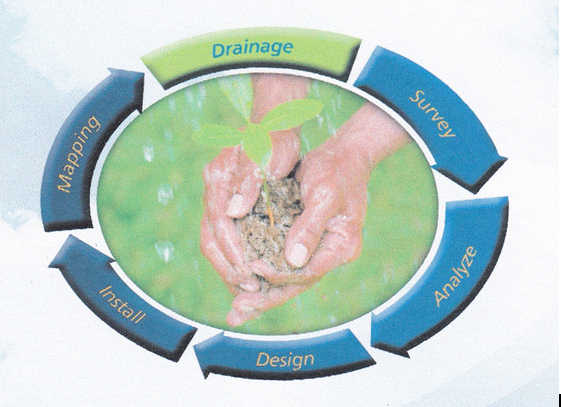 info@landdrainage.com.au
or phone us on
0418130464